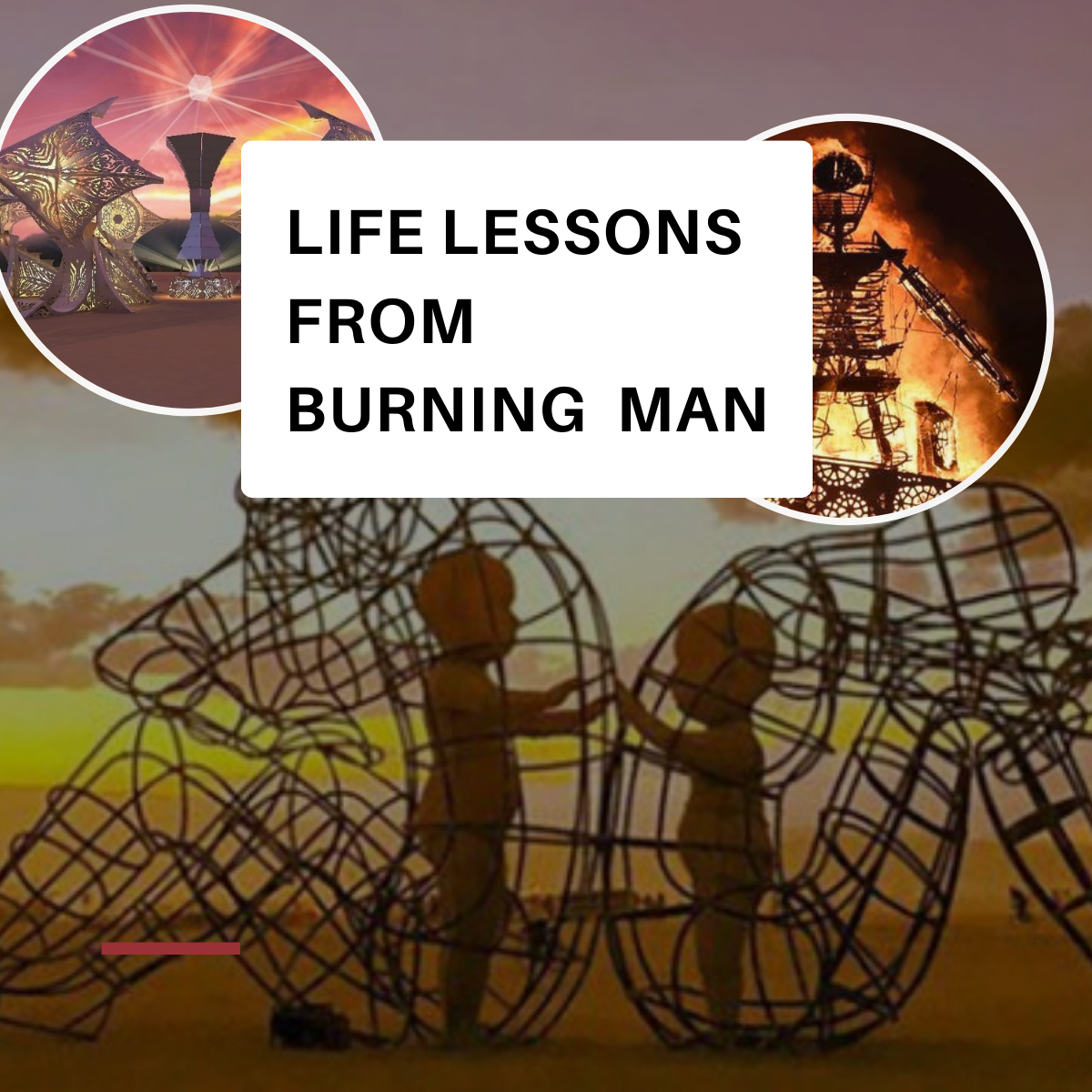 Founded in 1986 by Larry Harvey, Burning Man was first initiated as the annual gathering of a small group in summer to celebrate the burning of an 8-foot wooden figure. Though it started as a small gathering, it now has grown to almost 50,000 participants every year. The tradition is held in Black Rock City, where participants, or burners, travel to and carry out their practices.
Because the event is done in harsh desert conditions, burners are all given survival instruction to thrive and continue celebrating the burning man tradition.
During this pandemic, I happened to stumble upon a documentary about the burning man tradition. The documentary followed an individual named "King," a burner, and a business owner. There were several life lessons I picked up after watching the documentary.
The first line that resonated with me from King was when he admitted he was not a rich man when talking about finances but is the richest man when it comes to having relationships with
other people. And just to be clear, his business is not small; he has a physical establishment in his hometown and operates internationally. He even had Jack Black in his store once.
Before going to the burning man event, he built a car with a chimpanzee on top, which would bang out his drum set, which seemed pretty annoying. But he does not care about that at all; he had a mindset that he does not care what other people think; as long as it made people smile and laugh, it was good enough for him. I really admired that.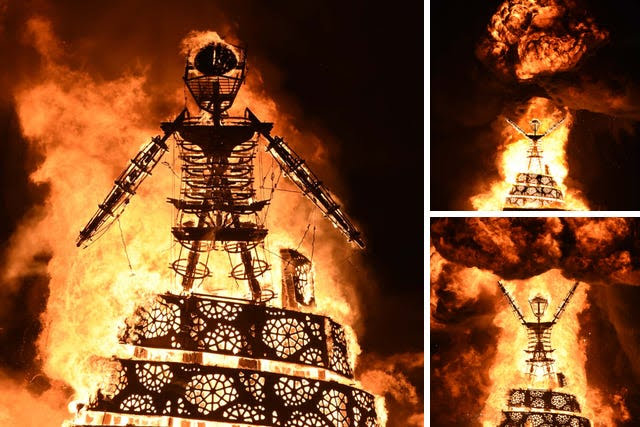 Image Source >
For him, the Burning Man was a lot of things, as he mentioned in the video. The burning man was a way to create relationships with people whom he never met or even talked to before. Because the society we live in does not work that way. Most people would never speak to you in the streets, and they only ever spoke to you if they needed something.
Another point that resonated with me was when he mentioned that burning man was a way to get out of the harsh reality on which our society was built, money. For many other burners like him, the desert provided him with a path to escape our world and basically live in a community where money is not valued and where building connections with other people was more important.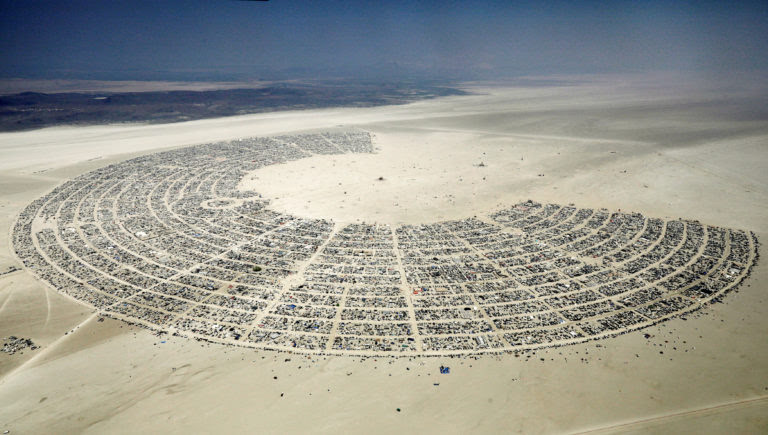 Playa in Nevada's Black Rock Desert
Image Source >
Other burners mentioned in the documentary that the values they learned in burning man were much more beneficial for their kids than visiting Disneyland. Burning man to them was more about giving than buying. And this type of mindset would prepare their kids for the future in
which they would have a better understanding of the world if they did not let money become the only thing they have to value.
The burning man also serves as a thriving ecosystem for artists alike. Volunteers build many wooden sculptures and structures there to showcase their talents without fearing being judged by people. It presented them with a utopia in which they could express themselves freely without interference from anyone. It's a safe haven for everybody.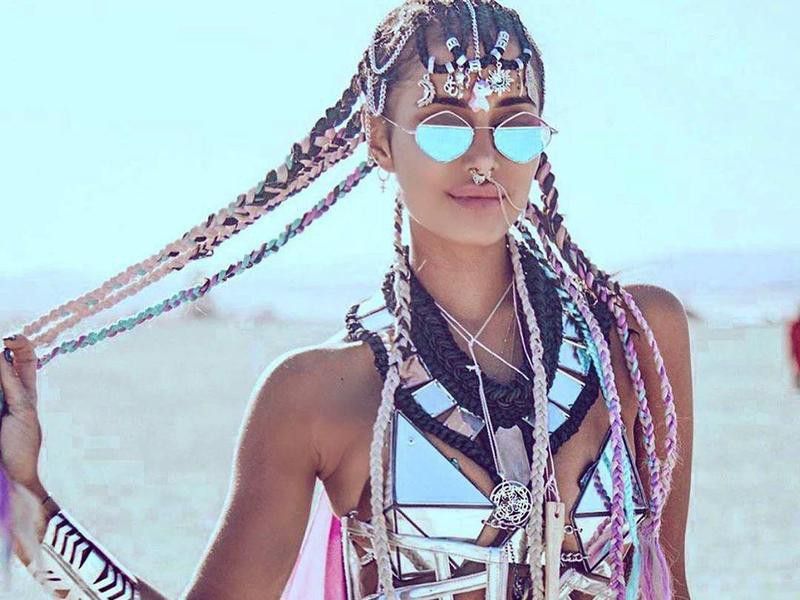 Image source >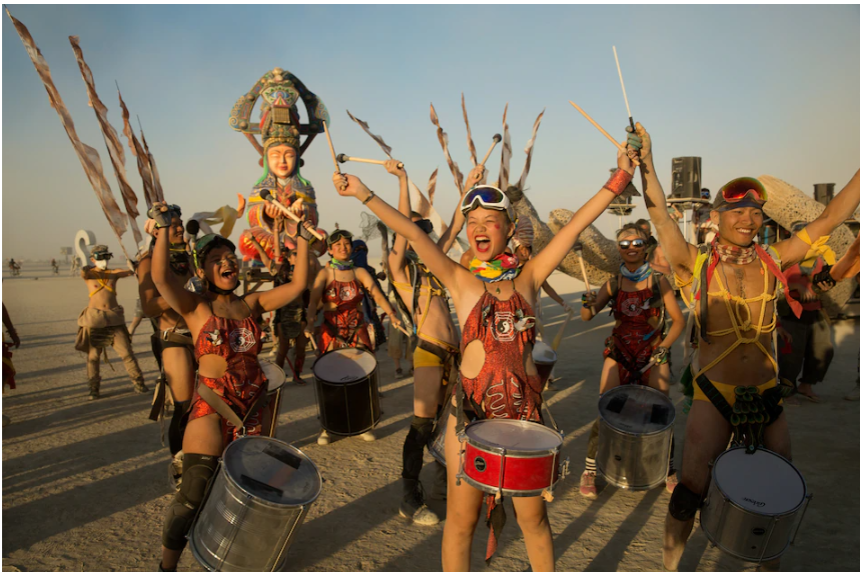 And the last lesson I've learned after watching the documentary was to let go of the past. Many burners go to the event to let go of something they have struggled with for years, whether it may be the loss of a friend, one's ego, or negative thoughts. They cast it out on a wooden structure and let all the negativities disappear by sealing it with fire.
And because I cannot physically go to burning man and cast out my anger, I've learned to let go of all the bad things that have happened in my life. I've learned that reliving my past won't help me improve as a human and that finding ways to improve is a much better alternative for that.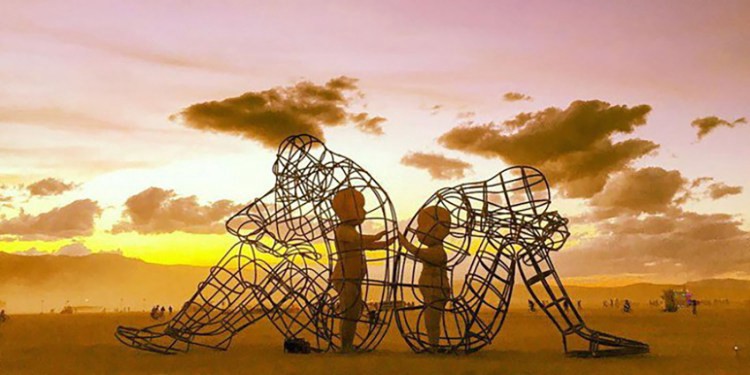 Image Source >
This documentary has opened my eyes to the things that we as humans should focus on. Not everything has to be about money or worldly things. Building relationships, communicating, and loving one another is the purpose of our existence. We should do our best to attain all of that in our lifetime.
Enjoy life while you have it, and live not only for yourself but for others too!
Other Image Sources; 1, 2 . Edited on Canva.